Upland Dog Bite Attorneys
Upland Dog Bite Attorneys. Dog bites are one of the most common injuries that personal injury attorneys see. It should come as no surprise as one out of three households have at least one dog. Someone is bitten by a dog every 10 seconds in America. So, if you are a victim of dog bites, you are among thousands bitten everyday. In Upland, Ontario, Montclair, La Verne, Rancho Cucamonga and Pomona, dog bites are a serious problem. In our area there is a higher percentage of large dog breeds than other areas. More Pit Bulls, Rottweilers, German Shepherds and large mixed breed dogs. This means that we see more than our share of serious dog bites in the Inland Empire.
Types of Dog Bite Injuries
The Upland dog bite lawyers at the Law Offices of Marc Grossman have represented more victims of dog bites than many other personal injury attorneys. We know how serious a dog bite can be. Victims of dog bites suffer many different types of personal injury including:
Puncture Wounds
Lacerations
Nerve Damage
Loss of Limb
Broken Bones
Emotional Trauma
Even Death
Even minor dog bites can turn into serious injuries. Many dog owners fail to vaccinate their dogs. This can means that dog bites result in the spread of infectious disease from dog to human. You may think that rabies is the worse case scenario. However, a dog bite is more like to spread any number of other infections. Even if the dog is free of disease, serious infection may still occur. Additionally, any time dog bites break the skin, serious, even disfiguring scarring.
Perhaps the most serious injury that victims of dog bites suffer is the emotional trauma. Dog bites can give a child a lifelong fear of dogs. This fear can paralyze victims of dog bites every time a dog is near. It can also affect adults. Adult victims of dog bites may also develop fear of dogs. Sadly, this fear may cause nervousness, anxiety and panic attacks.
The Upland dog bite attorneys at the Law Offices of Marc Grossman help victims of dog bites. We can assist you in getting medical treatment and counseling if necessary. We want to see you get your life back. We will pursue the dog owner and fight for the settlement you deserve. If you have questions about how we can help victims of dog bites, call us at 1-855-LOMG-911 or use the contact form on this page.
"We want to be a resource for you and our community. We will take the time to answer all of your questions and give you the guidance you need even if you do not hire us."
How Can We Help Victims of Dog Bites?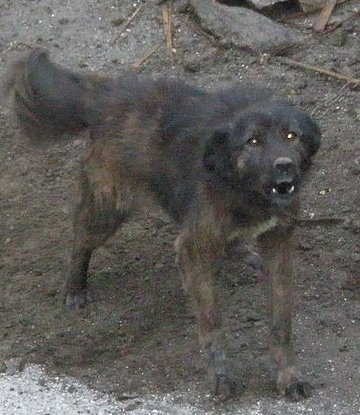 Victims of vicious dog attacks usually have multiple dog bites. Each one of the dog bites may come with different problems. Some of the dog bites may be simple puncture wounds. Some dog bites may require reconstructive surgery. So, if you are a victim of a dog bite, get medical treatment right away. Delaying treatment can make thing worse. You may develop infection or worsen scarring. Delaying treatment may also hurt your dog bite case. If you cannot afford treatment or you are not covered by health insurance, call us now at 1-855-LOMG-911. We can help our clients get access to some of the best doctors in the area.
Small law firms simply do not have the staff and resources to give your dog bite case the personal attention it deserves. The dog bite lawyers at the Law Offices of Marc Grossman offers our clients unmatched resources and the personal attention you deserve. Moreover, having an experienced dog bite attorney on your side will give you the peace of mind to focus on your recovery. We take care of all of the details for you. We can investigate your case, assist you with the insurance claim and negotiate with the insurance company to insure you receive the settlement you deserve.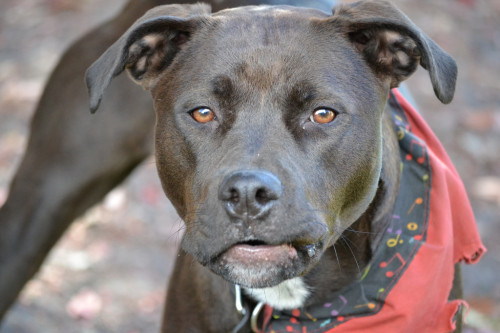 If you are a victim of a dog attack, no matter if you suffered one or multiple dog bites, call us now. When you call 1-855-LOMG-911 or submit the contact form on this page, you will be able to speak with a dog bite lawyer. They will answer your questions and give you the guidance you need.
Our Fast Response Team
If you are in the hospital or can't come to us, we will go to you. Our fast response team will not only work with you to get your claim started right away, they will come to your home or hospital room if you are unable to come to us. This means that you can hire one of the best dog bite attorneys from anywhere in Southern California.
If you have been injured in an accident or are a victim of dog bites and cannot come to us, call 1-855-LOMG-911. After you speak to one of our dog bite attorneys, we will send our fast response team to you.
Follow These Steps If Bitten By A Dog
Dog bites can result in serious injury or even death. A bite can cause scarring both physically and emotionally. If you have been bitten by a dog, watch this short video then call 1-855-LOMG-911 for help.
Dog Bites FAQ
We know that you have many questions about dog bites. Below you will find some of the most frequent asked questions about dog bites:
Are dog bites common?
Nearly 5 million Americans are victims of dog bites every year. Nearly 1 million of those victims of dog bites require some level of medical attention. Many of those victims require advanced medical treatment including:
Cosmetic Surgery
Splints and casts
Prosthetics
Vascular Surgery
Surgery to Repair Nerve Damage
and many more
Tragically, several people die as a result of dog attacks each year. Many of those deaths are children. Victims of dog bites can be of any age but among those most bitten are children under 10 years old. Unfortunately, most of the deaths and serious injuries are children.
Who pays the damages for dog bites?
This is a question often asked when a neighbor is the owner of the dog that bit you. Some people are concerned about damaging their relationship with their neighbor. However, in the vast majority of dog bite cases are covered by the dog owner's homeowner's insurance. In most cases your friend or neighbor will not need to pay anything out of pocket when they have homeowner's insurance. Your friend or neighbor should also understand that you have the right to be compensated for your injuries.
What breed of dog bites people most?
The fact is that any dog can bite. It doesn't matter what the breed is, they all have the potential to bite and do bite. Obviously a Yorkie doesn't have the same potential to cause serious injury as a Rottweiler or Pit Bull. Which is why you see such large breed dog attacks on the news. The tendency for a dog to bite is often the owner's fault. However, dogs are territorial and defensive so they may bite simply because they perceive you as a threat or you wondered into what they claim as their territory. Usually young, unneutered males that are the most aggressive and therefore pose the greatest risk of biting. The most dangerous in terms of ability to inflict damage are the large breeds, however.
What are the dog bite laws of this state?
In California, dog owners are liable for all injuries their dog causes to someone else. The law does not take into account the fact that the dog has never bitten anyone before. So even one dog bite may create a problem for the dog and it's owner. In this state, to establish a dog bite case, you only need to show that the bite occurred on public land or private property where the victim was there lawfully.
Do I need to file a lawsuit over a dog bite?
The victim of a dog bite does not always need to file a lawsuit to recover damages. In fact, it is typically faster and just as effective for your dog bite attorney to negotiate a settlement with the dog owner's insurance company. However, in many cases the homeowner's insurance company will resist paying all or part of the claim. They often attempt to assign liability to the victim or present some other reason to deny the claim. In such cases a lawsuit is the best and only alternative to recover damages. Our skilled California dog bite attorneys are master negotiators. They know how to get the insurance company to pay the settlement amount you deserve. But, if they fail to do the right thing, our dog bite attorneys are also skilled trial attorneys.
If you have additional questions about dog bites, dog bite injuries or dealing with the insurance company after a dog bite, call us at 1-855-LOMG-911 or use the contact form on this page. We will answer all of your questions during the free consultation.